Welcome to the newest basketball club in Edmonton, the ITD Panthers in partnership with Legacy Athletics Basketball. Our mission with the Panthers basketball club is to be a memorable part of an athlete's journey by providing them with an environment that fosters growth and builds confidence in their game as they develop. We look forward to empowering our athletes with skill development training that directly transfers to the game, help our athlete's problem solving and processing ability to find solutions to their problems, and look to set them up for success by having the right mindset both on and off the court. We are here to create opportunities for the next generation of athletes and look forward to being a steppingstone as we push to help each one of our athletes strive to be their best as they work towards playing at their dream level.
Athletes will have a 2 hour practice each week (April – July). Practices will consist of 1 hour of skill development and the last hour consisting of defensive and offensive principles to prepare athletes for the next level.
Players will have the opportunity to play in 5 different competitive tournaments locally in Edmonton and have the opportunity to showcase how they practice against the competition.
Each Panther will receive a jersey and exclusive team merchandise designed by ITD for the Panther athletes.
$1500 + GST.
To help athletes with cost, we will look into fundraising options to ensure each athlete is able to get a chance to be a part of the team.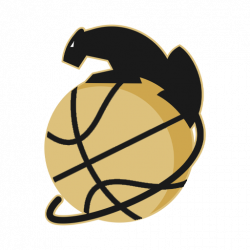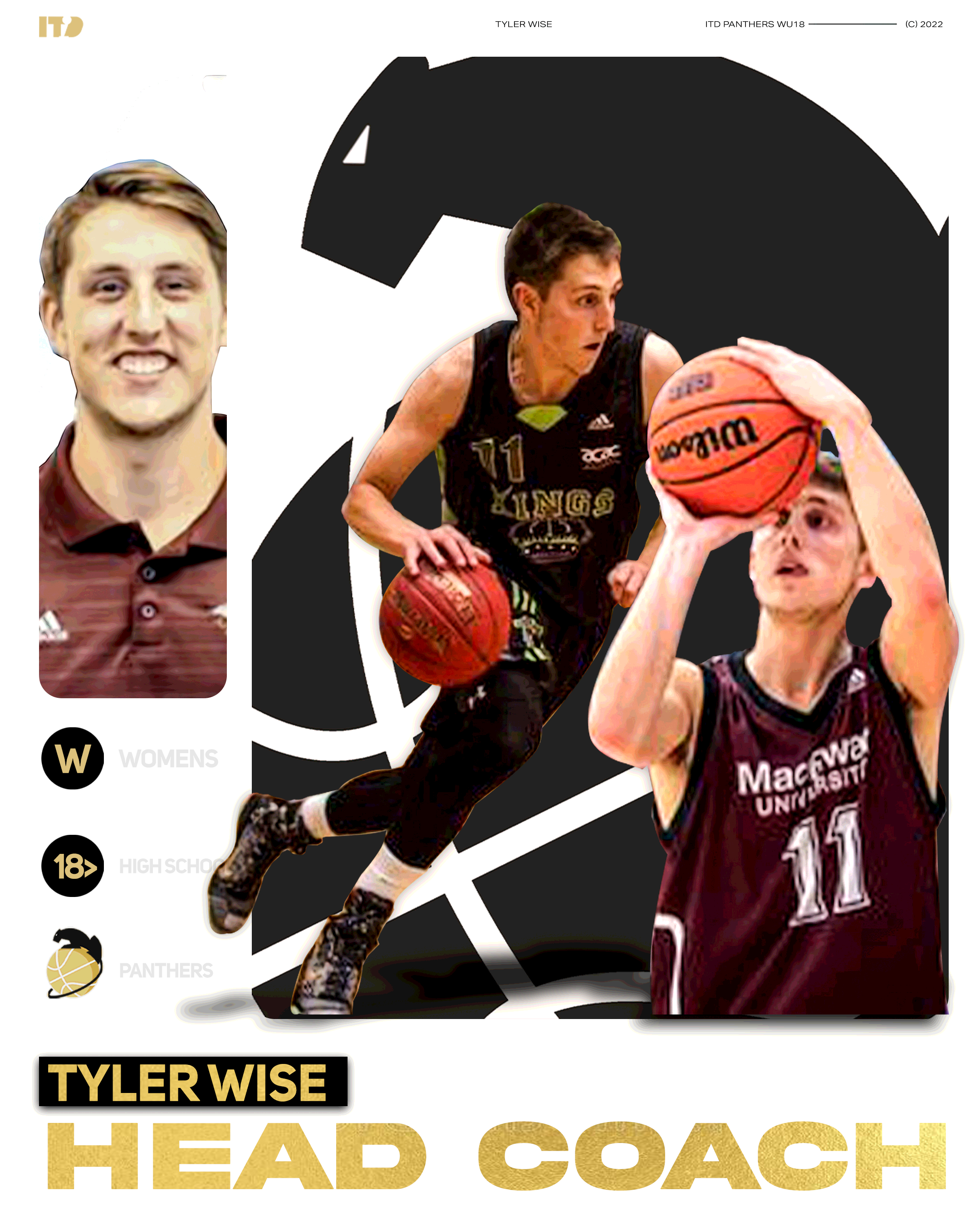 U18 WOMEN'S
Tyler Wise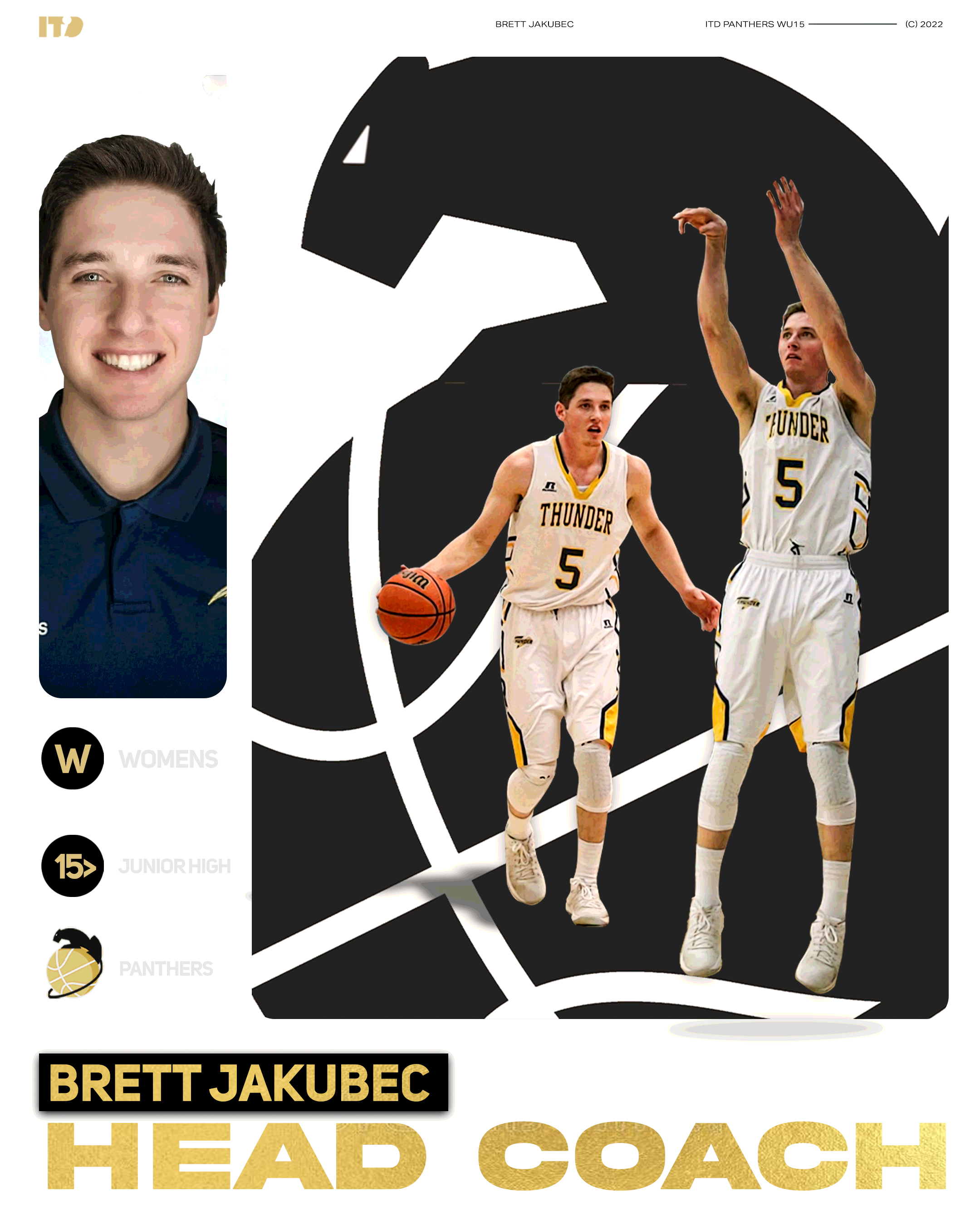 U15 WOMEN'S
BRETT JAKUBEC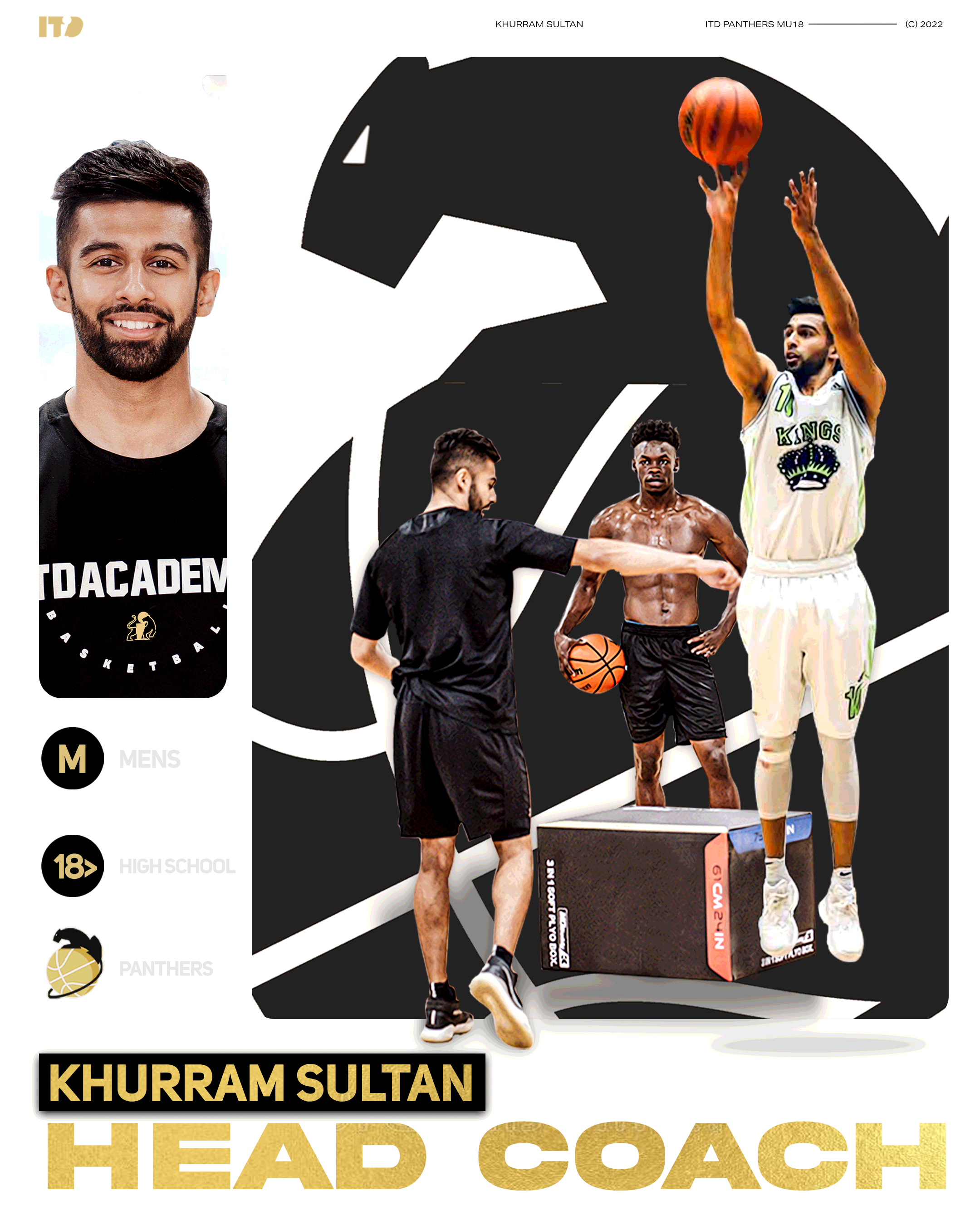 U18 MEN'S
KHURRAM SULTAN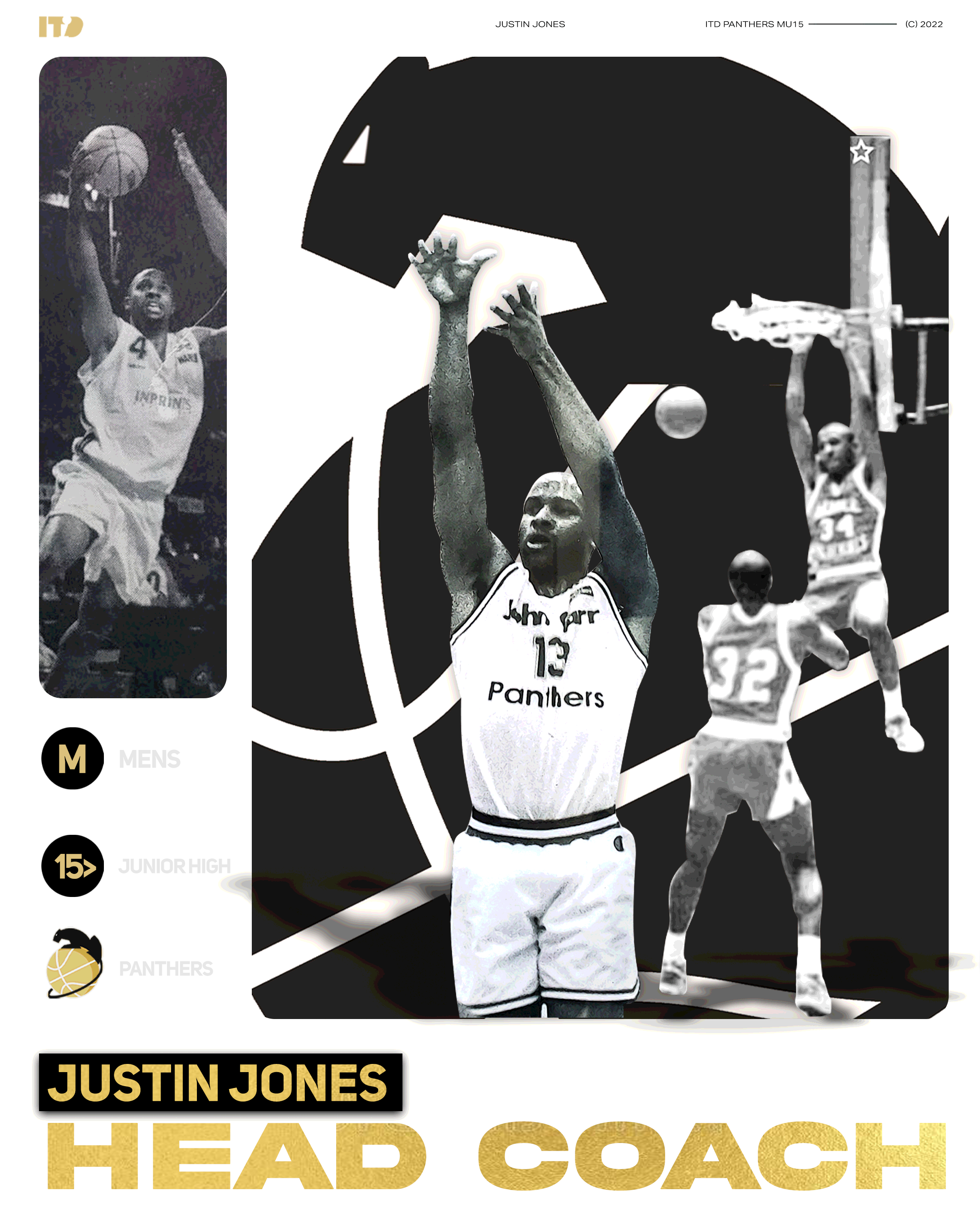 U15 BOYS
JUSTIN JONES